EAP Committee
EAP - EMPLOYEE ASSISTANCE PROGRAM
Key Responsibilities: The AMR EAP, TWU EAP coordinators and their trained designees provide a joint EAP product, which provides assistance to TWU members and their families who may feel more comfortable accessing services through their union. Volunteer EAP Peer Coordinators provide assistance at most locations.
General Information: The program has been designed to protect your confidentiality. Your job security and advancement opportunities will not be jeopardized by a request for information or treatment through EAP. Your reason for participation in the EAP will be kept confidential. Please understand however, that the company can not allow an employee to work whenever there is a question concerning fitness for duty, nor does EAP participation relieve an individual of the obligation to comply with company rules and regulations. Finding the right resource or treatment center can be a confusing and frustrating task. Your EAP Manager has developed a network of professional therapists, psychiatric hospitals and nationally recognized chemical dependency treatment centers. Your EAP Manager will assess your personal needs and help you find the right resource for your problem. If you have chosen Managed Care as your Group Health Plan, EAP will work with the Managed Care provider to select a clinician in the Managed Care network for you. Should you be referred to an outside resource, you or your family member will be responsible for any costs not covered by AMR Group Health benefits. Your EAP Manager will make every effort to select treatment facilities that will fit your financial situation. One of the special services available from EAP is Critical Incident Debriefing. EAP provides this service for any employee who is involved in a workplace incident involving death or the reasonable expectation that death could occur. Supervisors are encouraged to contact regional EAP Managers when such an incident occurs.
---
Local 567 EAP Team

EAPCo nsultant:

Daniel Trujillo, DWH Day Shift (682) 553-4988
FOR ADDITIONAL INFORMATION SEE EAP TAB ON THE HOME PAGE .
---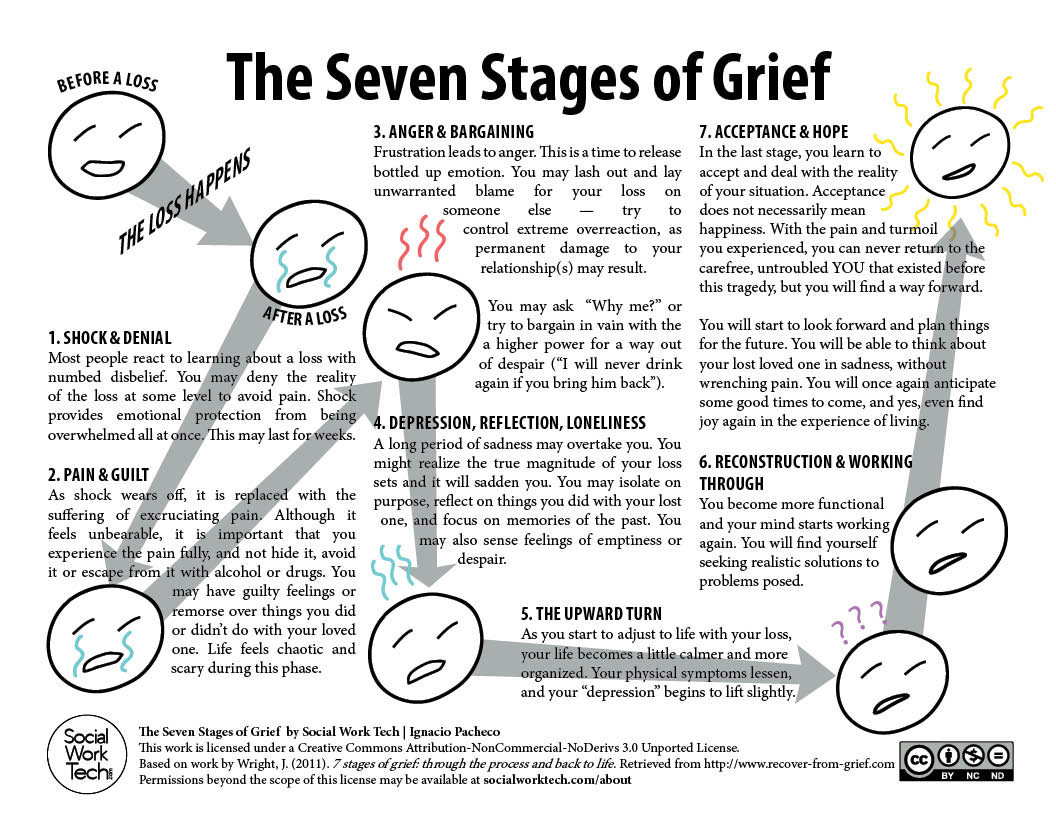 ---
Contact: Daniel Trujillo

Election Committee
Chairman: Rodney Scroggins Phone: 940 393-5238 Email: rodbillscroggins@gmail.com
Committee: Michael Cooper Phone: 682 365-2556
Committee: Kenny Powell Phone:817 690-3207
Alternate: Doug Housley Phone: 817 875-9005
Alternate: Dave Angell Phone: 682 556-6105
Contact: Rodney Scroggins

Employee Benefits
Title V MLS TWU Benefits Contact: Pedro Boyarsky 817 713-8907 pboyarsky@twu567.org Title 1 TWU Benefits Contacts : Rich Raskey 817 680-5382 rraskey@twu567.org, Bret Ong 817 938-8951 bong@twu567.org , Greg Mackey 817 657-8615 twubenefits@gmail.com. For additional information see : TWU VOL BENEFITS CONTACT AND LINKS TAB ON THE HOME PAGE.
Contact: (Title V)Pedro Boyarsky, (Title 1) Rich Raskey, Bret Ong, Greg Mackey

Safety Committee
The TWU Safety Committee is available to investigate and address safety concerns and on the job injuries in accordance with the Collective Bargaining Agreement Article 27(h)(i).
CBA Language on Safety(Article 27)
(h) In order to eliminate, as much as possible, accidents and illness, a Joint Safety Committee composed of an equal number of Union representatives, not more than five (5), and Company representatives, not more than five (5), will be established at each location in the system where employees are stationed. It will be the duty of the Joint Safety Committee to:
(1) Receive and review Company accident, injury and job related illness reports pertinent to the Safety Committee investigation, and make recommendations to prevent recurrence. (Safety Committee members will receive copies of available monthly summaries of employee accidents and injuries and have access, upon request, to specific Company reports resulting from employee on the job accidents or injuries);
(2) Receive and investigate complaints regarding unsafe and unsanitary working conditions and make recommendations to resolve the hazards and complaints. The Employee/Union Representative should first notify and discuss any safety complaint with his immediate supervisor/manager. Management will address the safety concern in a reasonable time frame and will advise the Employee or Union Representative of the action taken. If the action taken is not satisfactory to the Employee or Union Representative, it will be forwarded to the Joint Safety Committee (JSC) for further review.
(3) See that all applicable sanitary and safety regulations are complied with.
(4) Make recommendations for the maintenance of appropriate sanitary and safety standards.
(5) Joint Safety Committee meetings will be scheduled a minimum of once per month by mutual agreement between the Company and the Union.
(6) In the event that the Joint Safety Committee is unable, within sixty (60) calendar days, to resolve an issue which has been brought to its attention, either the Company or the Union may submit the issue to the System Joint Safety Committee which will constitute a board to review the issue. In cities where an APC (Accident Prevention Council) exists, TWU Local President will appoint a representative(s) to participate on the APC. Prior to sending an issue to the System Joint Safety Committee, all safety issues will be first submitted to the APC for resolution.
(7) The System Joint Safety Committee will consist of a representative of the TWU International and a representative of the Company's Safety office. If the issue is not resolved by the System Joint Safety Committee, either representative may submit the issue on appeal to the System Board of Adjustment in accordance with the provisions of Article 29(d) of the Agreement.
(i) The Company will furnish all required safety devices for employees working on hazardous or unsanitary work; and employees will be required to use or wear the devices in performing that work. The Company will promptly notify the employees and the Union of the use of any material, equipment, or procedure known to be hazardous to employees exposed and the known procedures to control the hazards via a Material Safety Data Sheet (MSDS). The Company will promptly provide the Union with the results of any management or government health and safety survey concerning the employees represented by the Union. When the Company is made aware by the manufacturer or distributor of a product recall or equipment recall, the Company will take appropriate action to ensure the safety of its employees. The Company will also notify the Union of the issue as soon as possible and of any subsequent action that is taken.
For safety concerns, contact: Ken Conti @ 817-658-3122 or Doug Dixon @ 817-846-4481
FOR ADDITIONAL INFORMATION SEE THE SAFETY TAB ON THE HOME PAGE.
Contact: Ken Conti 817 658-3122

TWU Compliance/ASAP Committee
CONTACT: 817-875-9005 . FOR ADDITIONAL INFORMATION SEE

KNOW YOUR RIGHTS

LINK ON THE HOME PAGE TO FILE A: (ASAP)
Contact: Doug Housley

Veterans Committee
COMMITTE CHAIRMAN PEDRO BOYARSKY , CO CHAIRMAN STEVE DESANTO. FOR ADDITIONAL INFORMATION SEE
TWU - ATD VETERANS COMMITTE
LINK ON THE HOME PAGE . FOR ADDITIONAL INFORMATION ABOUT THE TWU VETERANS COMMITTEE, AND TO REGISTER WITH THE VETERANS COMMITTEE WEBSITE. ALSO FOR THE TWU LOCAL 567 VETERAN INFORMATION FORM.
Contact: Pedro Boyarsky

Working Womens' Committee
TWU Local 567 Working Women's Committee
Local 567 WWC - Working Women's Committee. We are union strong and come together to learn more and educate our TWU family on those rights that continue to affect us all every day.
TWUWWC (Transport Workers Union Working Women's Committee) is the organization of union women at Local 567 who ban together for friendship and for programs to benefit our communities. It can also include social activities, rallies and above all, the growth of the individual and our union.
We meet and work in a group and develop projects in which we are interested and wish to be involved. It gives you the opportunity to put your talents, time, and gifts to work for many causes, both large and small. You are able to enrich the lives of others, as well as your own.
The Working Women's Committee creates a sisterhood for TWU Local 567. With combined strength, we continue to be proud and strong. Every 3 years, new leaders at Local 567 WWC will be able to step up and meet the challenge of guiding our committee. This is an unforgettable experience! You are able to network with other union women inside and outside the Transport Workers Union.
If you work here you are already a leader in some form or fashion. Come share your experience/ideas with us. If you are interested in a leadership position, let us help you find the resources you need to succeed. No goal is too small or out of reach. If you want to be a part of this amazing movement, grab one of your co-workers and let's make it happen. We have information on labor college workshops and seminars you can attend at your own expense. The education you receive by getting involved is phenomenal.
The TWUWWC meets 3 times per year. Union women from all of our divisions come together for 2-3 days. Reps from aircraft maintenance, Stores, Dispatchers, American Airlines Fleet, Southwest Flight Attendants/Fleet, Transit Division and Rail Division. We also have the Nuclear Sub Base in Georgia…the list goes on and attendance averages about 33 to 50 members. The TWUWWC is held in a different location every year. This helps alleviate costs on all the Locals. We also share rooms as needed.
The TWU International sends out the dates to the Locals on the meeting of the TWUWWC, you RSVP to attend from your Local as a rep. You can also RSVP to attend if you are NOT the WWC Chair/Co-Chair - but it will be on your own time.
A leader does not wear a title, a leader knows where they are going and the need they can fill. A leader inspires others to be the difference. Those who tell you that you won't make a difference and nothing will change…..ask them to look in the mirror to see what kind of change they have been.
If are interested let the Local 567 WWC Chair know and they will help guide you. Contact: Kimberly Blair Email: Kimberly.Blair@aa.com. DWH AMT Crew Chief SUN thru THUR - 9:30pm to 6:00am
We have participated in but not limited to the following:
Susan G. Koman Race for the Cure
Salvation Army Adopt an Angel
Collected and distributed socks and toothbrushes to the homeless
Habitat for Humanity
Tarrant County Food Bank Volunteer
We value the opinion of everyone and new ideas are most welcome. The reward you feel by investing a little bit of your time is worth it. We are proud TWU women and we are transforming the world/our unions one woman at a time. Don't miss an opportunity to be a part of this great committee!
We will schedule meetings as we become aware.
The STRENGTH is YOU
You are the Union
You lead
You listen
You volunteer
You are the difference you want to see!
Contact: Kimberly Blair Phone: 817 313-1508